 Webinars
Webinar: Building back better in the 'new normal'
Do you have bottlenecks in the process caused by outdated processes compromising your efficiency? If you need to jump between solutions or enter duplicate data into multiple applications, then your business is ripe for digitisation.
On the road to recovery
One thing became quite clear during the last 18 months – digitisation is crucial for construction business leaders to make informed decisions about the future of their operations. Bottlenecks, manual transfer of data and out-of-date reports can be the difference between profit and loss and the key to staying competitive or going under.
Watch this webinar and see how you can build back better by relying on a single version of the truth that involves input from all departments across the business.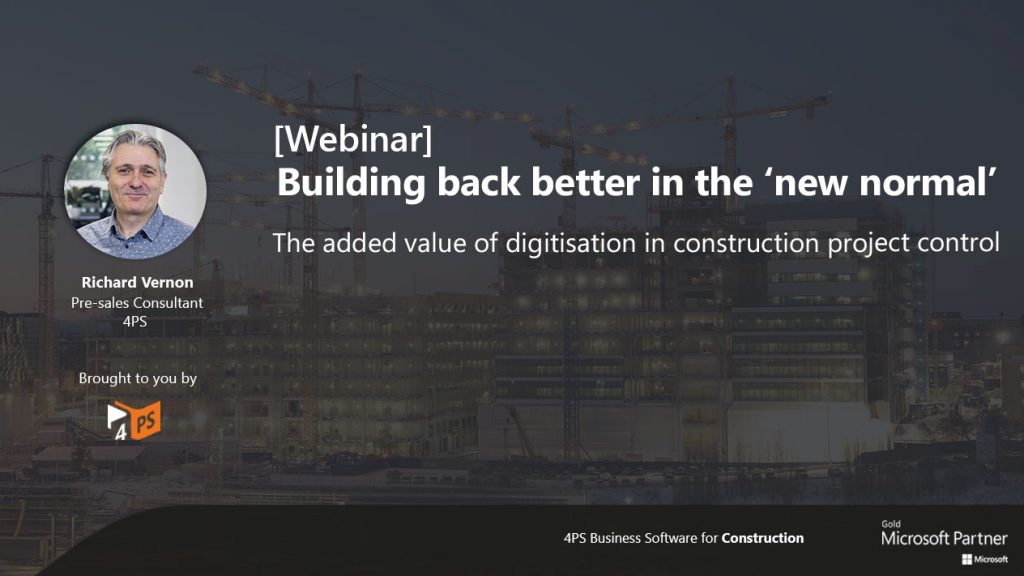 Suitable for: Construction business leaders
Type of event: Webinar
Interested? Get a recording of the webinar here
Why is it useful for me?
Assess the importance of an integrated end-to-end solution in the 'new normal'
Get insight into what processes can be digitised in your construction business for maximised performance;
Check what digitisation means for construction project control
Sounds interesting? Get a recording here!