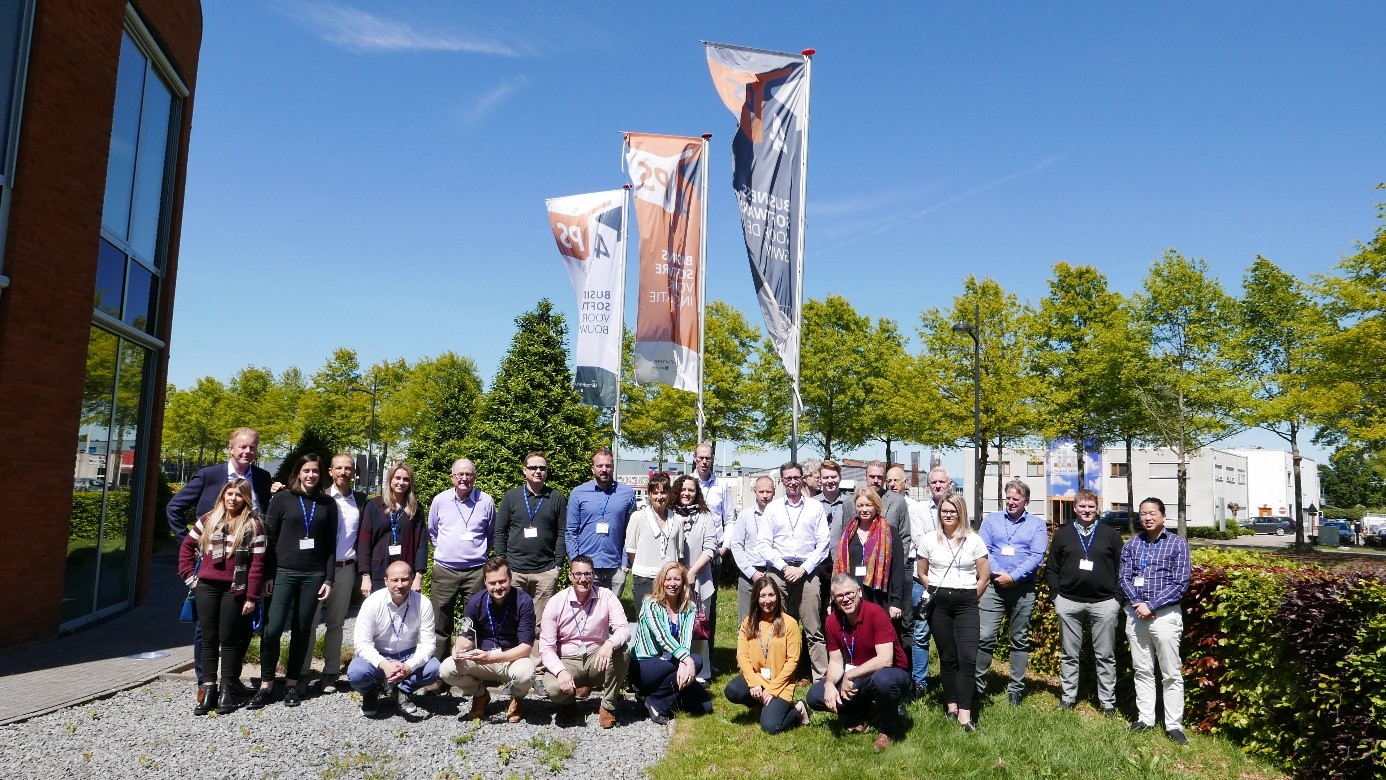 This week all our international partners came together at our office in Ede. The 4PS International Partner Days event takes place twice a year and is a great opportunity for us to get together with our partners, talk about the latest developments in our software and exchange ideas. This time we welcomed 20 commercial participants. The event will be extended to development teams later this year. An important part of the Partner Days is also the specially organised Award ceremony. Congratulations to our partner Scapta from Belgium who won the 'Partner of the Year' award this time!
Partner of the year
Like every year, we appoint one of our partners as 'Partner of the year'. This year the award went to Scapta. The past year was a successful year for our Belgian partner.
The cooperation between Scapta and 4PS started in 2017. It has a business unit that focuses 100% on 4PS products.
4PS International
How is 4PS International doing? What is the latest with our partners in different countries? What goals do we have and how do we achieve this together? This will be answered during the annual international partner days. We have also informed our partners about the latest developments in Dynamics 365 Business Central and our collaboration with Microsoft. Of course, we enjoyed inspiring networking sessions too, one of which featuring dinner at the Holland open air museum.