 Blogs
Innovation in Construction - IoT shapes the future of the industry
The Internet of Things (IoT) is also known as the registration and transmission of data from devices and machines via networks. It is the driver of technological developments in construction at the moment. Which Internet of Things applications can you apply in your construction business? In this blog, we discuss two concrete examples of how the Internet of Things innovates construction sites in the field of safety and smart construction.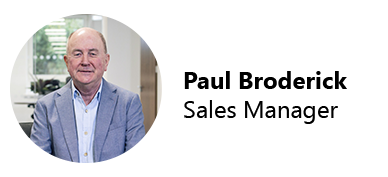 Safety on the construction site
Workers on the construction site are often unnecessarily exposed to dangers out of ignorance or carelessness. This means possible accidents, exposure to loud noise or hazardous substances. Nowadays there are many effective ways to protect your employees through the Internet of Things. Sensors in work clothes, helmets and goggles continuously measure and alert in case of potential exposure to various harmful elements or conditions. Should a dangerous situation occur, the relevant employee and responsible person will be warned. In addition, there are also sensors on the construction site itself that can measure hazardous substances or the noise level. IoT can also help save energy by means of smart lighting and heating on the construction site.
Smart building and material management
Prefabrication (prefab) is a smart method that optimises the construction process. With ready-made building components, a construction project can be completed even faster and more efficiently. The Internet of Things can help with this. Prefab parts can be provided with sensors. These sensors measure where the prefabrication is, what is being done with it and what it is intended for. This ensures that you always have the right parts in the right place. This greatly benefits construction efficiency. In addition, you are always aware of the status of your construction project in real time and you know where your materials are located.
Predictive maintenance in construction
Delays on the construction site are often very costly. In fact, the longer the project is delayed for, the higher the costs. This is certainly the case when it comes to crucial machines and / or materials. Thanks to IoT, these machines and materials can be equipped with sensors. The sensors then measure when maintenance or replacement is required. This way, timely action can be taken without causing delays. Furthermore, you always know where which tools or material are located. After all, these can be tracked via the sensors.
Would you like to know what the Internet of Things can mean for your construction company and how you can tackle this? Read the whitepaper 'Internet of Things in construction – 5 frequently asked questions' and find out how you can innovate.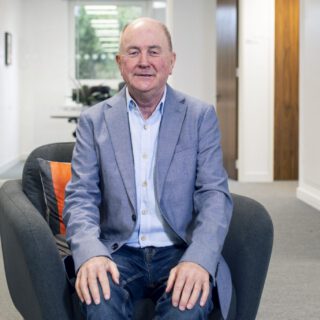 Paul Broderick | Paul has developed a keen eye for seeing specific customer requirements and recommending solutions to deliver business benefits and returns-on-investment. In the last three years Paul has focused this experience and knowledge specifically on the Construction industry, where digitisation is now the hot topic in IT, which has evolved and matured to become most relevant in today's construction industry.