 Blogs
What if you do not digitise?
The future of construction technology is a hotly debated topic. We live in a world heavily driven by technological advancements – we use digital tools for managing our personal lives, free time, relationships, shopping and much more.
Technology permeates every aspect of our living to the point that we have become heavily dependent on it and few, if any of us, would be happy to go back to how it was before. The same is happening in the world of business. Companies need to adapt to new ways of speaking to their customers, delivering services and completing projects.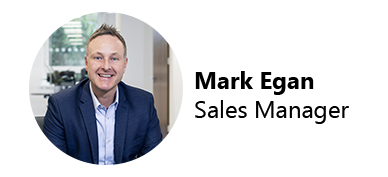 Pave the way
In a world where the terms 'embracing technology', 'disruptive change' and 'digital transformation' are in common use, the construction industry is falling behind. The construction companies have been trying to face the underlying problem of low productivity for years. Since the last global financial crisis, productivity has dropped significantly again and that has been attributed to many things including economic, cultural, people-related factors.
Construction is ripe for disruption
'Complicated' and 'unpredictable' are often given as reasons for low margins, cost overruns and schedule delays in construction even to the extend that low level of productivity is accepted as being the norm. However, it is apparent that the uptake of technology has begun in a number of businesses and these 'early adopters' of construction digital solutions are already seeing the benefits. Cost savings and increased efficiency throughout the process are now possible through better accuracy and improved project control.
Through construction technology, building firms create new ways of thinking. It becomes much easier for them to deploy best practices, create effective workflows, enable rapid data analysis, eradicate duplication, minimise error and reduce operational costs.
What if you do not adopt construction digital solutions?
It is a well-known fact that the construction industry is risk averse. Fair enough. In the current times, however, the ability to be flexible and adapt to change is particularly important to survive in business. Other sectors have transformed themselves to match the market evolution, marking a significant growth in productivity levels over the last two decades.  In manufacturing, for example, lean principles and aggressive automation are now used by many businesses and the sector is enjoying healthy margins from production. For comparison, the margins in the construction industry can be as low as 1-2%. At the same time, there is a big push on the construction industry as the demand for housing alone is increasing fast. Contractors should rethink their vision. How long can companies compete in a market where competitors are already taking advantage of the construction digital solutions and seeing better efficiency, optimised project delivery, loyal customer base and better control over their margins?
Resisting change is no longer an option
Move away from paper, get full visibility on your projects, be in control while others may still be finding their feet lost in the translation between back office and the site.
Adopting technology early gives you a strong competitive advantage and makes your company future proof. It empowers the business leaders to grow the business revenues, inspires architects to be more creative and engineers to be more productive. Digitisation is about keeping it simple.
5 areas that will improve with digital solutions for construction
Here are some of the obvious areas where you will see considerable improvements once you embrace construction digital solutions:
·        Overruns
Cost and schedule overruns are the norm in the construction industry.   Technology based decision support systems enable the earliest possible corrective actions, making sure you are in complete control of the projected margins and timeline.
·        Miscommunication
Communication between the site and the office has always been a challenge in construction. With so many activities taking place at the same time and so many specialists involved, it is crucial that communication is fully optimised. It is widely recognised that site managers are extremely busy, work is rapid and admin is rarely a priority.  This, however, should never be accepted as a reason (excuse) for a lack of timely and accurate communication with HQ.
Efficient field service and well organised site management not only improve project deliverability and contribute considerably to its success but also take your customer service to the next level.
·       Lack of audit trail and accountability
Papers, spreadsheets and endless verbal updates. How easy is it to lose a timesheet, miss a receipt note, lose a clipboard with the days H&S checks, or mis-type data in a report?
Sounds familiar? We have all been there. However, with your projects getting more complex, it could not be easier to have a full audit trail at your finger tips! Enter data once and have one source of the truth for informed decision making throughout the whole business.
·        Productivity crisis
It is crazy to make the same mistake and expect different results. Unfortunately, the construction industry has consistently not managed to meet the growing demand of building. There are so many factors that play a significant role in the productivity crisis e.g. poor document management, delays in project delivery, inability to see the whole picture at all times and many more. With an all-in-one construction digital system, you manage not only projects, but the entire business and drive it to grow bigger and stronger.
·        Ageing workforce
One of the biggest challenges the construction would be facing even more in the coming years is not only meeting the growing demands but also keeping the same levels of productivity. If the industry does not adopt construction digital solutions, it is unlikely to attract the latest generation into the industry which will lead to a gap in expertise and underperformance. The new generation uses technology for all everyday activities and they are keen to explore the benefits that technology brings to businesses when they join the workforce.
The Future
The future is actually not that far at all. Smart cities, BIM, biodegradable bricks, renewable energy, Internet of Things. They are already being more and more widely used. Digitisation has actually already begun and a lot of construction companies are already seeing the benefits to efficiency that it brings along. If you do not digitise, how are you going to follow the latest trends and stay competitive?
Is your company ready? For more information, read the whitepaper about digitising your construction business.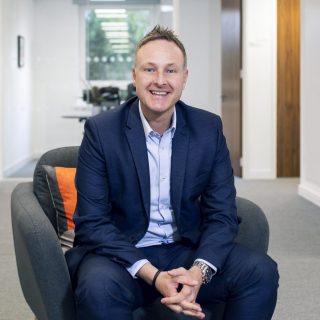 Mark Egan | Mark has worked with the construction industry for more than 10 years. During that time Mark developed a good understanding of the industry. As a member of the 4PS UK team, he advises construction companies on maximising profits and optimising efficiency through digitising their businesses.