 Blogs
Estimating in construction
5 most common mistakes you should avoid
The construction industry has been reporting series of inefficiencies and appears to be suffering from consistently low productivity levels. Part of the reason is that construction is dealing with large scale complex projects with lots of resources and parties involved which are difficult to manage. Coordinating them to be available and in top working condition can be challenging. And while this is a valid reason, we should also be quite clear that a lot of these challenges could be resolved through better overall visibility during estimating and project management and timely corrective actions.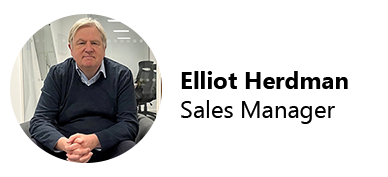 Measure twice and cut once
Accurate estimating in construction is one of the most essential pre-requisites for a successful project delivery.  Precisely forecasting the expense of building the specific physical structure is absolutely critical for development projects as they have set deadlines and fixed budgets closely bound to reimbursing lenders while securing revenue as fast as possible. While it is very challenging to calculate the cost for a development project with extreme precision, failure to produce an adequate cost estimate can lead to project disasters with large cost overruns, delays and late payments.
Below, we highlight some of the most common mistakes people make when estimating in construction. Have you ever made these mistakes?
1.     Rush into conclusions
This mistake is often the result of increased pressure and lack of time. That's fine, we have all been there and have done that. With a plethora of deadlines, endless back to back meetings and numerous stakeholders to keep happy, it is easy to get overwhelmed and jump into hasty conclusions. We need to acknowledge that this is a potentially very dangerous situation as the estimating would not be accurate and may lead to further delays. Tracking down mistakes and correcting them is more time consuming than spending a bit longer double-checking the calculations.
2.     Rely on assumptions
Doing your estimating in a systematic way will take you further than rushing and making assumptions on dimensions, specs or scope. While this approach may look like you are more efficient, it is not a solid ground to build your cost forecast on. Again, there are other ways that you can save time and ensure that you adhere to best practices. You can easily simplify the estimating process by re-using saved bill of quantities for similar projects. This way, you take the guesswork out of your calculations and increase the accuracy in your budget forecasting.
3.     What happened before will not necessarily happen again
Although it is logical sometimes to draw on past data and use that as a reference point, you should always be skeptical about how accurate this is. Bear in mind that every construction business and every development project is unique and presents a completely different set of challenges and opportunities. It is a much better idea to refer to current trends. Often, it would be worth dividing estimating into discrete chunks in ways that suit your skills or departments. Separate phases, separate materials from labour, electrics from build, link to supplier catalogues for instant pricing and then bring everything together to create a comprehensive tender.
4.     Handing in an unverified estimation
Development projects nowadays are becoming more complex and estimating is even a more time-consuming job. However, it is the basis of the construction project and if you do not make sure that you have solid ground to step on, it is almost like you are building castles on sand. It is simply not sustainable and it will make it impossible to generate the profits you were hoping to get on the project. It is always advisable that you go through the details and review that you have taken everything into account to ensure good project control and accurate forecasting later on. In case anything has been missed, make sure you add it before you hand your estimates in.
5.     This is just a forecast and procurement will sort it out
Estimating may be the first step of construction but it is arguably the most important to determine whether you will be able to generate the profit you were hoping to. If you failed to forecast accurately how much it would cost for you to develop the construction structure, you will most probably find out further down the line that you missed an opportunity to protect your business from overruns and delays. Procurement may spot that materials are more expensive than forecasted or project management may need more of a certain type of equipment. Just to name a few.
Summary
Inaccurate estimates are one of the key internal risks that construction businesses need to manage on a regular basis. Effective time management is a good start and creating a clear line of priorities so that the most difficult/most important tasks get done first. Ensure that estimating is a set process following best practices. You can build recipes and bill of quantities and simplify your estimating and bid process by encapsulating a mix of different types of components along with formulae, to create a full bill of quantities which for maximum efficiency can be re-used to create project budgets and material take off lists. You can pick from pre-approved suppliers and use their prices in estimating. Then the procurement team can use the system to place the orders for materials based on your estimating. More importantly, this can have a positive impact on cashflow and project profitability. A lot of the construction companies are already looking into estimating solutions. Even if you already have one, if you want to make decisions on facts – think about having an integrated all-in-one solution linking finance, procurement, subcontractor management and other business operations so that you have real time full visibility on 'single version of the truth'.
Would you like to get more tips on how to effectively manage risks in your construction projects? Take a look at the '5 Recommendations' whitepaper for useful insights.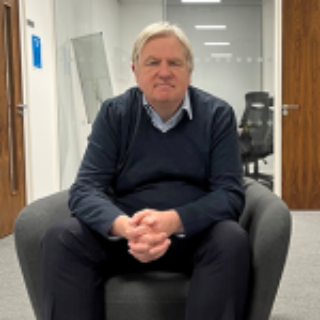 Elliot Herdman | Elliot has over 20 years experience in the construction industry working with main contractors, subcontractors, M&E, supply and install analysing their business processes and implementing digital software solutions to improve projects, drive efficiencies and meet the growing needs of clients.