Blogs
Construction industry trends in 2020
Key construction industry trends you should be ready for in 2020 
New year, new decade, new construction trends. But what does this mean for your business and the industry? 2019 saw an incredible growth of digital technology to both support the construction process and its project management. Looking at 2020, technology's  impact on the industry will expand even further.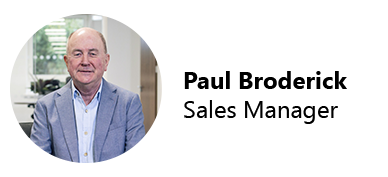 Let's take a look at the key construction trends for 2020 and see what we should be getting ready for:
Construction technology advancements and integration
Adoption of new technology is certainly one of the construction industry trends to look out for. Imagine bringing a site to life by being able to view a 3D room plan or BIM model through VR glasses, visualising the plan whilst standing on the unfinished site. Digital twins and predictive design through augmented/virtual reality and BIM during planning can minimize costs and accelerate the development timeline for large and complex projects. More and more construction companies jump in the digital era and see the benefits of introducing these technologies to their processes.
Artificial Intelligence, Virtual Reality, Mixed Reality, Augmented reality, digital twins and robotics are terms that we are bound to be hearing more and more in 2020. The advantages of 3D printing in construction have already been explored and benefited from in many construction companies around the world. Reducing waste and automated production not limited by site staff's working hours are only a couple of its benefits over conventional construction.
Drones, of course, are already taking a large place in innovation in construction. They are already used for performing inspections which may be dangerous for a human to surveying large areas in short time. Certainly, they have hugely contributed to increased productivity and providing a safer environment and will continue to play a vital role in 2020.
In a weaker post-Brexit scenario and potentially a weaker pound, the cost of the construction materials will inevitably increase. This is another construction industry trend to be ready for. It may have a strong negative effect on the financial management in construction companies as many of the materials are brought from overseas. Businesses need to be prepared for a fluctuation in the cost of the construction materials or would need to start evaluating the costs and benefits of trading directly with manufacturing companies in the UK. Unfortunately, the cost could indirectly be influenced by import or delivery delays as well. We know delivery delays happen frequently and furthermore it is common that a project may be put on hold whilst waiting for the correct materials.  Site staff not working is additional labour cost everyone can do without.
Future-proof and sustainable
Over the past years, construction companies have been exposed to a growing number and stricter environmental regulations. Improved efficiency and minimised carbon emissions are essential. That, of course, has had a considerable impact on service designs for a long time. Energy efficiency, better thermal performance, recycling old materials and reducing waste are some of the main areas that construction companies would need to continue to keep in mind and optimise.
Better control over your materials spend and usage promotes more sustainable operation controlling spend for resources that the project may not necessarily require. It is also worth noting that the cost of wasted materials is far more than simply hiring a skip. Your business needs to account for the cost for the construction materials that go to waste, the labour that will handle the wasted materials on site and any additional costs related to storage, disposal, etc.
Finding qualified and loyal workforce is a challenge in every industry these days. However, it is even more so in construction. Not only are labour and trades difficult to recruit but they can also force the costs up. This is due to both a tight market and limited time. When deadlines are looming, the majority of the construction businesses will try to accelerate the project delivery by hiring additional labour.
With the swirl of uncertainty coming from the different prospects of Brexit, the workforce in the construction industry will be heavily impacted. An estimated 7% of the construction workers are EU27 nationals and if we look at the numbers for London, we see the staggering 28%.  Departure from the EU could lead to shortage of skilled workforce and potentially increased cost due to demand outstripping supply.
Another key construction industry trend to keep an eye on in 2020 is the use of exoskeletons. We could talk for hours about the apparent advantages that exosuits could bring to the sector. Developed originally for military and introduced in healthcare, exosuits are metal frameworks fitted to multiply the worker's strength. Transferring heavy loads or holding up heavy hand-tools for a long period of time when a worker is 'suited up' mean less injuries from overwork or accidents, less fatigue and better workmanship.  Having different variations and design i.e. arm support, back support or whole body suits, exosuits are not only enhancing natural abilities and quality of life, but also certainly making an impact on the industry in 2020 and the years to come.
Security is and should be one of the main reasons why companies in general consider moving to the cloud. Running your business from the cloud will be one of the trends to watch in 2020 and for a reason. In a world where cyber crime is a daily occurrence, we all try to protect identity, sensitive data and vulnerable business information. While compromising key information is likely to happen if laptops gets stolen or hacked, breaching the cloud security is very difficult. It provides unparalleled security for your data and enhances collaboration on many levels – between departments, with partners/suppliers and with your field staff. That's right, and it is accessible at any time and from anywhere. Could this be the start of 'connected construction' and the end of miscommunication and inefficient meetings? Perhaps.
All-in-one integrated digital solutions tailored to the industry allow business owners and directors to benefit from real-time data and report to make better informed decisions managing resources, controlling costs and maximising margins. These new technologies take project control far beyond the cost overrun calculations and construction delays documenting. They improve the way construction businesses make decisions and run their companies. With an all-in-one software solution, business leaders have full visibility on their projects, cost to complete and predicted margins identifying and addressing any issues early. Having an integrated solution allowing you to have a real-time detailed overview of your business turns into a competitive advantage in 2020.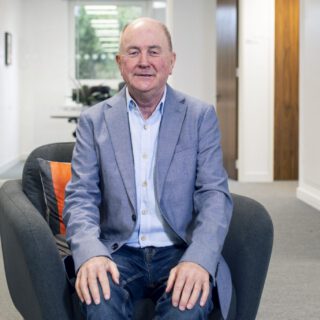 Paul Broderick | Paul has developed a keen eye for seeing specific customer requirements and recommending solutions to deliver business benefits and returns-on-investment. In the last three years Paul has focused this experience and knowledge specifically on the Construction industry.