 Blogs
Construction project management
A quick guide on everything you need to know to avoid the risk of failure and deliver succesful projects.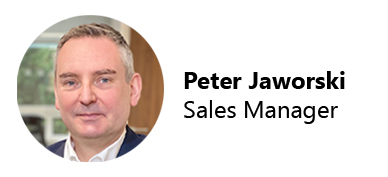 Project management is the function that ensures a construction project is a success. Simple as that, right? Well, it can be if you have a good grip on your projects and follow a few simple steps.
Here's our quick guide on everything you need to know to avoid the risk of failure and deliver successful projects
1. Lay the foundations right by accurate estimating
A project outcome should not come as a surprise to the project management department and certainly no guesswork should be involved. In construction project management every decision should be based on solid data and careful analysis. Get a detailed cost-to complete estimate and chart your progress on a graph to create s-curves. Accurate estimating is one of the most essential pre-requisites for successful project delivery in construction.  Precisely forecasting the expense of building the specific physical structure is absolutely critical for development projects as they have set deadlines and fixed budgets closely bound to reimbursing lenders while securing revenue as fast as possible. Even though it is very challenging to calculate the cost for a development project with extreme precision, failure to produce an adequate cost estimate can lead to project disasters with large cost overruns, delays and late payments.
Read more: 5 most common mistakes when estimating in construction
2. Run CVR at every stage of the project
Cost value reconciliations are performed in order to track the amount of cost against the planned budget in construction projects. Carrying our regular cost-to-complete reports is essential to avoid earnings imbalances and minimise overspend. Managing complex construction projects you often have to wait for days and weeks to have updated information about costs. This causes delays and slows your business down limiting your ability to make informed decisions in a time-sensitive environment. More importantly, this can affect cashflow and project profitability. It is a good practice to:
–   monitor expenditures and take corrective actions if needed;
–   create accurate project curves and forecast;
–   hold project review meetings with live on screen information;
–   avoid duplication and spreadsheets errors.
3. Optimise your subcontractor management
Verifying subcontractors manually could be a time-consuming activity that takes a large chunk of your time and compromises your efficiency. Ensure that all of your subcontractors are CIS verified in order to comply with HMRC regulations. With 4PS Construct, you can fully automate this process with link to HMRC to update subcontractor records, receive reminders for subcontractor renewals and set up different payment possibilities. You can verify whether they are registered, check qualifications, insurance, CIS and tax status payments and much more in seconds. Choose from multiple subcontractor payment options including self-billing, tax invoices or submitted timesheets. Thus, you can plan your activities ahead avoiding delays and ensure your workforce is fully compliant in a time-effective way.
4. Allocate your resources wisely
Planning the right people with the best skills to do the job as fast as possible is a crucial element of successful project management. Often people use spreadsheets, chat tools for resources allocation or verbal/phone arrangements. However, they all require a lot of time to keep up to date, retrieval of information could be difficult when the number of resources increase and it is nearly impossible to track the job progress and optimise time for completion. With 4PS Construct, you can simply drag-and-drop orders on our digital planning board to create requests in an instant. It is very useful that you can build a personalised, graphical presentation of your resource plans that suits your role and view schedules based on progress, resources, dates, projects, tasks or clients.
5. Introduce digital timesheets
Paper timesheets are widely used in construction especially for on-site staff and this can often lead to lost, missing or misplaced time records. Let alone the paperwork which then needs to be manually processed and the risk of mistakes during the information transfer. How then do you make sure that your staff are being paid accurately and on time? For efficient project management, it is critical that time is captured and allocated correctly. By introducing Timesheet app to your teams you can record data easily, quickly and in multiple formats. Because the app is integrated with the core finance solution, you get this information fed to other departments without worrying it can get mixed up in the transfer.
6. Manage your plant and equipment efficiently
Construction businesses may have hundreds of pieces of plant, with some requiring dedicated personnel to operate, and some workers may be subcontractors. From finance to physical use, from purchase costs to project costs, every aspect of plant management should be covered. With good project management, you know when and for how long you need your equipment to meet your project requirements. Regardless of whether you hire or you own your own plant and equipment, you may be able to utilise these resources better than just keeping them on stand-by. In order to maximise profit and improve efficiency, hire out any plant and equipment that you do not need for the project at the moment.  4PS gives you total visibility over your plant and equipment – availability, costs, locations, bookings, billings, status and related resources.
7. Create a workflow with easy collaboration
Project managers generally deal with all areas of the business when ensuring that they deliver the project on time and within budget. However, often this becomes rather inefficient as communication has many parties involved. The latest developments are difficult to follow and key information could easily be missed. Many construction companies report that efficiency improves, and collaboration becomes easier when 'things are joined up'. In digital all-in-one systems all operations are integrated and all data is available for everyone to see (based on permissions), which makes collaboration much more enjoyable!
Read more: Customer Story Volker Wessels Construction Plant about the transition to 4PS Construct
Solutions that tie up project mangement
According to a recent report conducted by Raconteur, 89% agree that digitization will transform the way they work and 72% are positive digital tools are going to resolve industry issues such as project management and delivery delays. Your competitors are already using integrated solutions that tie up project management with estimating, timesheets, finances and all other processes in the business. Why would you choose to fall behind?
More information? Read the whitepaper about financial risks in construction.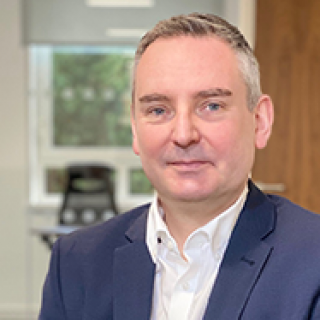 Peter Jaworski | Peter has over 13 years of experience in the construction industry working with contractors, analysing their business processes and implementing digital software solutions to improve profits, drive efficiencies and meet the growing demands of clients.