 Blogs
5 advantages of an ERP in the cloud for construction, civil engineering and installation
An ERP solution supports your company in all primary business processes. Choosing an ERP solution for construction, civil engineering and installation that you purchase from the cloud (SaaS) offers many advantages. But what exactly are these advantages? Why choose a SaaS ERP solution for construction based on Business Central? In this blog, we list 5 advantages of an ERP in the cloud for construction, civil engineering and installation!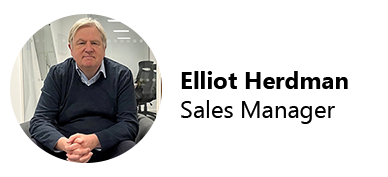 1.     Countless integration possibilities
One of the most important advantages of an ERP from the cloud for the construction industry is the countless integration possibilities. The Microsoft Dynamics 365 Business Central platform is closely connected to all other Microsoft solutions that you undoubtedly use in your company. This makes it easier to collaborate with your colleagues online. For example, share information about a contact from your SaaS ERP solution with a colleague on the construction site via Microsoft Teams. The only thing colleagues need to log in is a mobile device and an internet connection! Or use the components of the Microsoft Power Platform to digitise and automate processes with business apps that are connected to your ERP solution.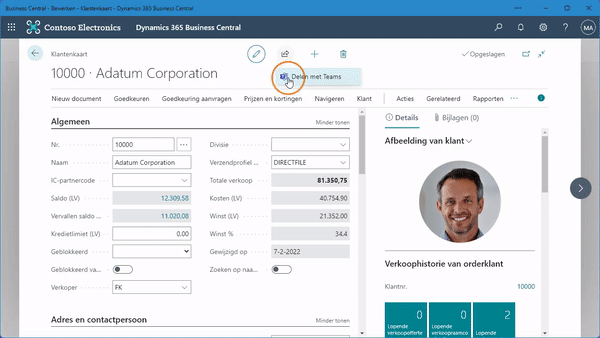 1.      Increase your ROI in construction
It is important to choose a SaaS ERP system for construction that will help you now and, in the future, to get the maximum return on your investment. Independent research by the research bureau Nucleus Research shows that you achieve the highest ROI with the Microsoft Dynamics 365 ERP package. They evaluated more than 1,000 ROI case studies and calculated that an ERP solution based on Microsoft Dynamics 365 gives companies an average return of €16.97 per euro invested. Comparable ERP packages yield an average of €7.23 per invested euro. According to Nucleus Research, it is the integration capabilities of Dynamics 365 with, among others, CRM, Microsoft 365, Azure cloud services and other apps that ensure a higher ROI.
2.     Access to real-time data from the cloud
One of the biggest advantages of an ERP in the cloud aimed at construction, installation and civil engineering is that you and your employees have access to real-time data and extensive analysis capabilities anytime, anywhere. Whether you're working in the office or with your boots in the mud at the side of the road, you always have access to reports and dashboards that provide insight into all projects. This real-time insight into the progress of your projects makes it possible to react and make decisions quickly. This maximises your chances of a successful outcome.
3.     Increase work satisfaction with a familiar user environment
An ERP solution is the beating heart of your organisation and contains data from all your primary business processes. ERP packages are therefore extensive and versatile, which is why some employees find them complex. But here too, Microsoft Dynamics 365 distinguishes itself from other ERP packages. Because Microsoft uses the same design in all its solutions, users get to grips with the software more quickly and easily and you increase their enjoyment of working with it. Curious about what this design looks like? Request a demo of our SaaS ERP solution 4PS Construct tailored to the construction, civil engineering and installation sectors. You will probably recognise the familiar Microsoft interface!
4.     Boosts productivity
When looking at the advantages of an ERP solution in the cloud aimed at construction, civil engineering and installation, we must not forget the automation of repetitive, manual processes! A good example is the digitalisation of the time registration process. Employees on the construction site register their hours worked on various projects via an app. The app automatically transfers the hours to the ERP solution where the administration approves and processes them. This not only saves your employees a lot of work on site, but also a lot of time in the administration department by digitising and automating the process.
Would you like to know more about the advantages of a SaaS ERP solution for construction, civil engineering and installation? Then read our e-book "Why choose a SaaS ERP solution for construction?" in which we elaborate on the advantages and show you why an ERP solution from the cloud is a good investment for the future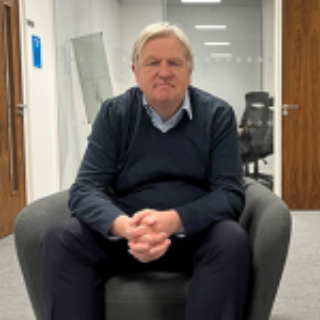 Elliot Herdman | Elliot has over 20 years experience in the construction industry working with main contractors, subcontractors, M&E, supply and install analysing their business processes and implementing digital software solutions to improve projects, drive efficiencies and meet the growing needs of clients.