 Blogs
Construction industry trends for 2022
Key construction industry trends you should be ready for in 2022
This year is the year of new beginnings, hope and data-driven decisive actions. Although Covid-19 had a strong impact on the construction industry and some trends we saw in 2021 will be carried onto 2022, by the first half of 2021 the industry showed signs that it will be soon going back to its pre-pandemic levels. As vaccines have offered hopes for recovery, construction businesses are developing strategies to adapt to the trends and challenges in 2022.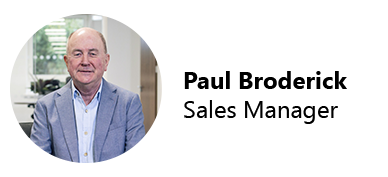 Here's a look at 5 construction industry trends for 2022:
1. Cloud computing in construction
Cloud computing is certainly worth noting in the construction industry. But what does cloud computing really mean? Actually, the word says it all, you digitise all your business processes and your solution and data are no longer kept on a "server", but rather they are stored and accessible from the cloud. In both 2020 and 2021, COVID-19 contributed for a number of construction businesses to make the move and work entirely in the cloud. A growing number of construction companies are expected to make the switch to the cloud in 2022. By working in the cloud, all your programs and data are accessible at any location and on any device. This way you can do your work anytime, anywhere.
2. Rising scarcity of skilled workers
Hiring and retaining the right talent in construction is unfortunately becoming more challenging. While having the right skilled workers by your side is critical for optimising productivity and maximising margins, both Brexit and Covid-19 have significantly limited access to UK labour market. According to a KPMG report, some 44% of businesses struggle to attract qualified construction workers, while 45% are short on planners and project managers. It is likely that this trend is here to stay. Therefore, businesses are advised to develop strategies to retain talent and further digitise the business operations in order to lift the admin burden and excite the new generations.
3. Limited access to critical materials
Timber, concrete, bricks and steel are just a few of the critical materials that have been almost impossible to source reliably. In addition to Brexit causing materials costs to increase, Covid played its part in making supply more difficult, time-consuming and expensive. This construction industry trend alone poses challenges to the sector. Therefore, contractors are advised to keep an up-to-date record of materials availability, accurately plan when they will be needed, build inventory by securing critical materials and long-lead items and create a list of alternative suppliers.
4. Focus on Building Safety
With the potential coming into force of  the Building Safety Bill in mid-2022, contractors and developers are preparing for new regulations on safety. This is another construction industry trend to keep an eye on. The Building Safety Bill will have a significant impact on virtually everyone involved at all stages e.g. from planning, design, construction to occupation and management. This Bill will bring enhanced regulatory regime and highlight the importance of accurately and securely recording inspections and project-related documentation. Developers will also be required to keep documentation from projects for a period of 15 years.
5. Integrate all digital processes
The UK skills shortage, focus on sustainability and significant investment from the UK Government is putting conventional construction methods to test. Thus, better focus on cost-effective delivery of projects through technology is expected. Opting for complete digital solutions to support their processes management is another construction industry trend that is gaining more popularity. All-in-one integrated digital solutions tailored to the industry allow business owners and directors to benefit from real-time data and report to make better informed decisions managing resources, controlling costs and maximising margins. These new technologies take project control far beyond the cost overrun calculations and construction delays documenting. They improve the way construction businesses make decisions and run their companies.
With an all-in-one software solution, business leaders have full visibility on their projects, cost to complete and predicted margins identifying and addressing any issues early. Having an integrated solution allowing you to have a real-time detailed overview of your business turns into a competitive advantage. With the increase in digital solutions, the importance of an integrated solution will only increase in 2022.
Challenge for 2022
In 2022 a number of innovative solutions will be becoming more widely used in the construction sector. However, with the growing number of digital tools, construction businesses face a new challenge: how can you integrate all these processes into one system? Download the whitepaper: "5 Questions to ask about digitising your construction business". In this whitepaper we cover everything you need to know about choosing the right solution and selecting a suitable partner for implementing the software.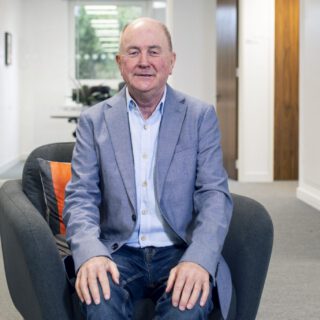 Paul Broderick | Paul has developed a keen eye for seeing specific customer requirements and recommending solutions to deliver business benefits and returns-on-investment. In the last three years Paul has focused this experience and knowledge specifically on the Construction industry, where digitisation is now the hot topic in IT, which has evolved and matured to become most relevant in today's construction industry.