 Blogs
How can you achieve better visibility and project control through technology?
Improving your ROI 
To get a higher ROI you need to closely monitor your business operations and identify changes and trends. Only when you have full visibility on your processes and up-to-date overview of project costs and projected margins you can respond to potential opportunities and developments timely and effectively. But how do you ensure that the data you make your decisions on is accurate and reliable?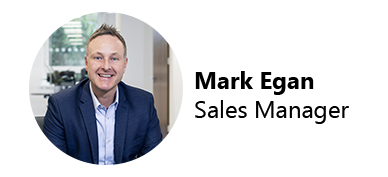 B
etter project and cost control 
The key is in an all-in-one business management solution tailored for construction. Also known as ERP, it integrates all your business processes in one system and, hence, provides a single source of the truth. When picking your business management solution it is essential that you select one that is tailored for your industry. The implementation of a specialist vertical market ERP system enables increased productivity, provides better project and cost control, improves cashflow and reduces overhead costs leaving you with a higher return on investment (ROI). This, combined with a modern platform is essential to success. 
Which platform is right for you? 
Nobody can afford to reinvest in the cost, time and effort of implementing a system every couple of years. That's why it is crucial to do an extensive research and select a future-proof platform that can support your business for the years to come. One of the most highly rated platforms is Microsoft Dynamics 365 . It has been regarded as the go-to technology platform by hundreds of thousands of businesses, and is a leader in technological innovation. 
Research shows – ERP solutions built on MS Dynamics 365 offer best ROI 
More than 1000 ROI case studies show that Microsoft Dynamics 365 yields an average of £14.86 per invested British pound. With comparable ERP software, this is on average about £6.33. Furthermore, the comprehensiveness and seamless integration of Dynamics 365 with O365, Sharepoint and other apps and third-party products ensure that ROI is much higher than an average ERP system, according to the research by Nucleus Research. 
Read Blog:  4 reasons to opt for ERP solution based on Microsoft Dynamics 365 for your construction business
Technology partner for the construction industry
A general ERP system such as Microsoft Dynamics 365 can be applied to almost all industries and sectors, but as a construction company you must choose a system that is already developed to support your unique construction business processes. Therefore, choose a technology partner who is familiar with your industry, such as the market leader 4PS. It is essential that you do your research and take a look at reference cases, attend a demonstration, and define key requirements for each department before you make a decision. Make sure all demonstrations are compared like-for-like and that you see your key requirements being demonstrated and not just mentioned.  As we mentioned earlier, in order to secure a long-term continuous ROI, you need to select a future-proof solution that will empower your business for years to come.  It's a business critical decision. 
Wondering what introducing an end-to-end solution would mean to your business? Take a look at '5 Questions to ask about digitising your construction business' whitepaper and see how ready you are for your digital journey.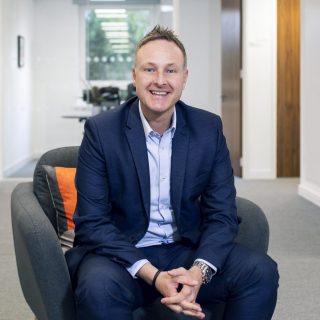 Mark Egan | Mark has worked with the construction industry for more than 10 years. During that time Mark developed a good understanding of the industry. As a member of the 4PS UK team, he advises construction companies on maximising profits and optimising efficiency through digitising their businesses.