Blogs
4 reasons to opt for ERP based on Microsoft Dynamics 365 for your construction business
There are many tools out there offering similar functionality but how do you know which one to choose? Wondering why you should opt for a solution based on Microsoft Dynamics 365? Here is why…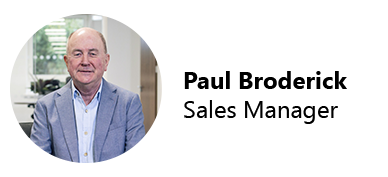 Here are the 4 main reasons to opt for ERP based on Microsoft Dynamics 365:
1. Integration means efficiency
4PS Construct is based on Microsoft Dynamics 365 and we have built all the additional functionality essential for your construction business. The end-to-end fully integrated solution enables your projects to run on time and within budget. You have full visibility on the project progress – both from financial and resources point of view. All of your key business processes are in one system which gives you real-time control and allows you to make quick decisions for successful project delivery. 
2. Improved decision-making
An ERP solution based on Microsoft Dynamics 365 provides access to real-time data and PowerBI reports which allow you to spot any early warning signs, take corrective actions where necessary and make more informed strategic decisions to become more profitable and allow growth. 
3. Familiar user environment
Microsoft uses the same well-known design in all of its products. This allows users to get comfortable with the software quickly and easily. This also means shorter implementation times and, therefore, less cost. The familiar intuitive interface of Microsoft can also be benefitted from in 4PS Construct. There is no doubt that the user-friendly product reduces potential inefficiencies while learning the software. 
4. Productivity 
We know the industry very well and we know which processes run daily within construction businesses. 4PS Construct ensures that all these repetitive manual processes are automated meaning less multiple data entry into spreadsheets or disparate systems and less costly errors. As a result, users spend less time on administrative tasks and can, therefore, fully focus on the work that increases your profit margins! Simple maths, right?
Read blog:  How can you achieve better project control through technology?
But while all of the above seem obvious why are so many companies still shying away from going digital?
With 4PS Construct you get flexibility with an end-to-end fully integrated solution. It can be used both on-premise and as Software as a Service (SaaS). This means that the software can be accessed from any web browser or the Microsoft apps, and is available on a subscription license model. One of the biggest benefits of 4PS Construct on SaaS is that you do not have to make major investments in licenses and hardware. At the same time, you always have the latest cloud technology. 
Still having questions what digitisation would mean for your business? Take a look at our whitepaper 5 Questions to ask about digitising your business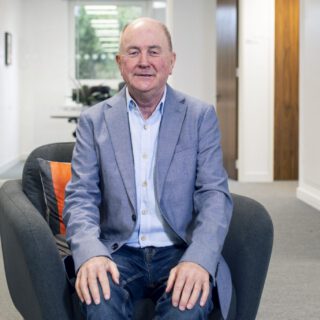 Paul Broderick | Paul has developed a keen eye for seeing specific customer requirements and recommending solutions to deliver business benefits and returns-on-investment. In the last three years Paul has focused this experience and knowledge specifically on the Construction industry, where digitisation is now the hot topic in IT, which has evolved and matured to become most relevant in today's construction industry.