Blogs
Falling out of love with your software?
Does your construction solution do what it was meant to? If you have an issue, does the Supplier Support try to resolve it as soon as possible giving you regular updates or you feel left in the dark? Does your solution bring you joy making all the tedious processes much easier? Or does it drain your energy and you would rather get out of this 'relationship'?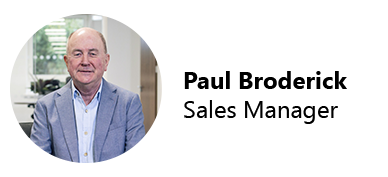 We know it is difficult especially when you have tried so hard to make it work!
But you are not alone and grass could be green again. There are still companies out there that will go out of their way to bring efficiencies to your business so that you can reduce your admin costs and increase margins.
Here are 5 signs your current software no longer deserves your relationship:
Does not provide full and real-time visibility of your projects every step of the way 
If you don't know where you are with your projects progress and whether you are on the right track to keep your predicted margins, you are in a doomed relationship. It will eventually end up with either your project or your margins getting hurt and sometimes maybe even both! This is a classic example of a single-sided relationship where you try your best to make it work, but your solution simply does not play along.
You can't really trust the data
Trust is key for any relationship, even when it comes to your software. If it takes you a long time to create and update reports and they are quickly out of date, your business cannot trust its data. This is a clear sign that you often struggle to make informed decisions in a very dynamic construction industry. Before you know, one mistake leads to another and soon you find it difficult to get your project back on track.
Not tailored for construction
You are coming from two different worlds and you were just not meant to be together. Realising you need an ERP is the first step but not every comprehensive software solution will be a fit. Our experience shows that often large construction companies opt for big software providers who offer general ERP software. Rather than 'happily ever after', these construction companies often find themselves spending years and paying millions for customising the solution to their needs. Well, this process could simply be a few times more time and cost effective if you look at industry-specific solutions. Furthermore, you benefit from working with a company who understands construction and has implemented decades of experience in the industry into the standard functionality.
If your solution is meant to help small businesses manage operations or covers only one area of your business, it may be time to look for an alternative. Chances are you are growing out of this solution. Having a scalable and fully integrated solution is an investment but it is essential for your business to stay efficient while supporting your growth.
Accessible only from the office
Having access to your system at any time and from anywhere is an absolute requirement in today's busy world. We have all got used to having everything on our fingertips in our personal lives and we demand the same from business interactions. It makes us feel secure and in control. This is why, cloud solutions are gaining such a popularity. If your current software suffocates you with office access only, it is time to gain back your freedom and flexibility. Based on Business Central, 4PS Construct is available to you always, from anywhere and on any device.
With 4PS Construct you get flexibility with an end-to-end fully integrated solution. It can be used both on premise and as Software as a Service (SAAS). This means that the software can be accessed via internet connection and on subscription. One of the biggest benefits of 4PS Construct on SaaS is that you do not have to make major investments in licenses and hardware. At the same time, you always have the latest hardware and the complete package of components required for the functioning of a network server.
If you are tired of your current solution and keen to know how we bring efficiencies to businesses like yours, feel free to contact us.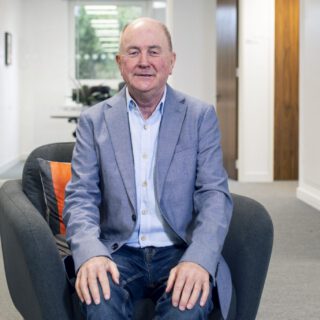 Paul Broderick | Paul has developed a keen eye for seeing specific customer requirements and recommending solutions to deliver business benefits and returns-on-investment. In the last three years Paul has focused this experience and knowledge specifically on the Construction industry.