 Webinars
Webinar: Turn your construction data into action with Power BI
Get your data work for you with Power BI
Do you want to convert your company data into visual dashboards and clear reports? Watch this webinar to see how you can convert data in your company into visual dashboards and clear reports by using Microsoft Power BI.
Get started with Microsoft Power BI
With Microsoft Power BI you visualise your business data in handy dashboards and reports for data-driven decision making. Interactive dashboards from Power BI keep you informed of the state of affairs on a daily basis. You immediately see what needs to be done to stay on track and grow your business. During this webinar you will discover how you can visualise data in your company with Microsoft Power BI.
Want to know more? Get a recording of the webinar.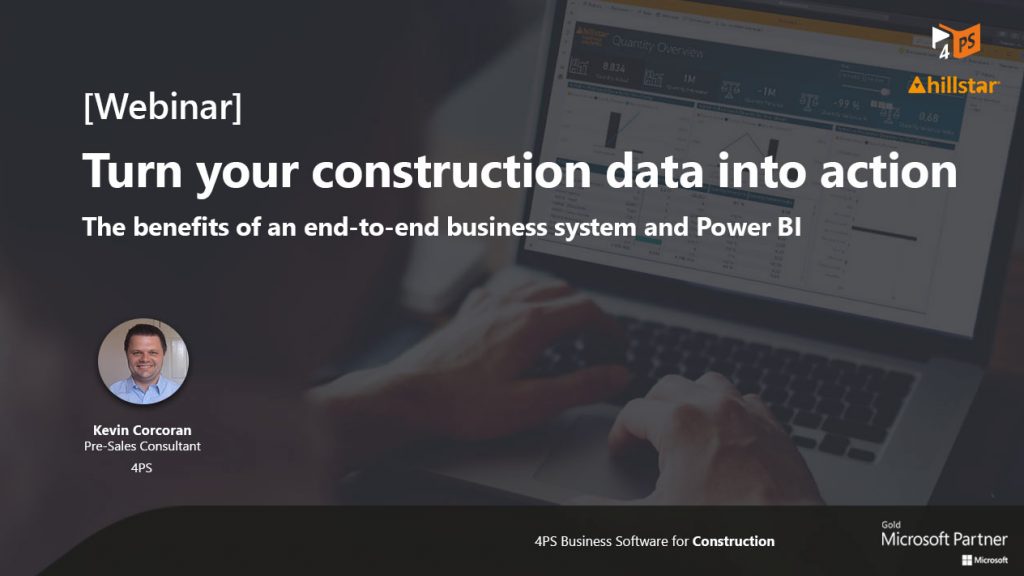 Suitable for: Construction business leaders
Type of event: Webinar
Interested? Get a recording for the webinar here
Why is it useful for me?
Gain knowledge of the digital possibilities for the construction industry;
Get insight into the possibilities of Microsoft Power BI and the added value for your company;
See examples of creating reports and dashboards with Power BI.
Sounds interesting? Get a recording here.