 Webinars
Webinar: Is your organisation ready for digitisation?
Build a stronger and more efficient construction business
In this webinar we take you into the digital workplace of the future for the construction industry. We show you how you can improve internal business processes and communicate quickly and efficiently with employees and supply chain partners through the latest technology.
Get started with the Microsoft Power Platform
Would you like to improve your business efficiency and ensure you have full flexibility and visibility on your resources? Watch this webinar and see how you can get more out of your digital workplace through seamless integration with various Microsoft solutions. Take a look at the benefits of an end-to-end integrated solution, the Microsoft Power Platform and what their added value is for your construction business.
Want to know more? Get a recording of the webinar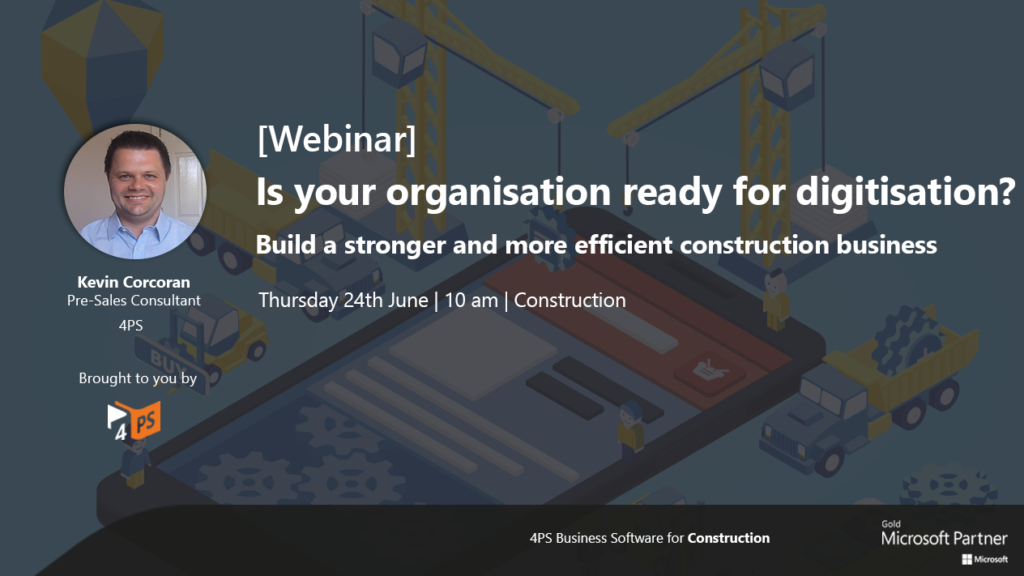 Suitable for: Construction business leaders
Type of event: Webinar
Interested? You can watch the webinar recording here 
Why is it useful for me?
Learn about how you can handle all your construction business challenges through technology;
Take a look at the Microsoft Power Platform and the added value for your company;
Check how you can design apps unique to your business with Microsoft Power Apps.
Sounds interesting? Get a recording