 Webinars
Webinar recording: Domestic Reverse Charge VAT
Watch this webinar for a practical session about Domestic Reverse Charge VAT and how to meet the new requirements through your 4PS Construct system.
Webinar: Domestic Reverse Charge VAT 
Watch this webinar and find out what Domestic Reverse Charge VAT means to you, understand the rules of when to apply DRC and learn how this can be setup/processed within your Microsoft Dynamics System.
From 1st March 2021 Domestic Reverse Charge VAT is a requirement from HMRC to all Construction/Project/Job companies who operate under the CIS scheme and we got it covered in this webinar.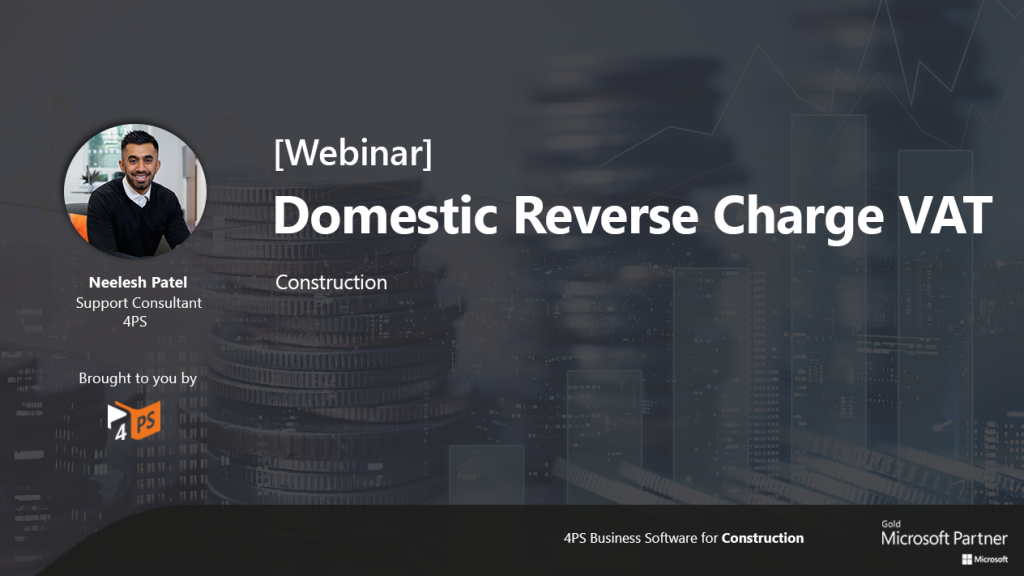 Suitable for: Construction industry business leaders
Type of event: Online event
Are you interested? Get a recording of the webinar here
Why is it useful for you?
See what you need to know about Domestic Reverse Charge VAT;
Learn how you can apply the new regulation through your 4PS Construct system;