 Blogs
Visualise your construction data with Power BI
With the construction sites becoming busier, mistakes are more and more common. In order to make data work for you, data sources need to be linked together. With the Microsoft product Power BI all your construction data is easily accessible and actionable through up-to-date dashboards.
Would you like to know what insights Power BI can bring to your construction company? Take a look at this blog.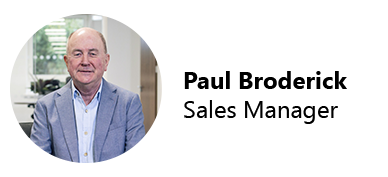 Does it take a long time to generate reports in your construction company? Is the data already out-of-date by the time a report is compiled and submitted to management? This is probably because your staff often have to collect data scattered across various tools and spreadsheets which is not only time-consuming but also prone to errors. Furthermore, it creates the risk of making decisions based on out-of-date or inaccurate reports.
Here's where a lot of construction companies can see the benefits of integrated digital solutions where systems are interlinked and exchange information.
What is Power BI?
Microsoft Power BI is an interactive tool for visualising data. It is a collection of software services, apps, and connectors that work together to turn your unrelated sources of data into coherent, visually immersive, and interactive insights.  This allows you, for example, to merge data from your ERP system with Excel, Google Analytics, CSV files, and so on. Power BI allows you easily connect to your data sources, visualise trends and results, identify what metrics are important for your business and share them with the other stakeholders.
What are the possibilities of Power BI for your construction company?
1.     Translate construction data into insights with Power BI
Getting your data ready for analysis can be time-consuming and both a physically and mentally exhausting activity. With user-friendly Power BI dashboards you get a 360-degree view on your projects with the most important metrics in one place and available on all your devices. Whether it is to do with tables, graphs, workflows or maps, with Microsoft Power BI you slice and dice your data and easily get the reports you want with just a few clicks in user friendly dashboards.
2.     Spot early warning signs in your projects and make informed decisions for your construction business
In construction projects with many moving parts even a small error can be the difference between profit and loss. By creating regular reports, you can easily spot any warning signs and take corrective actions ahead of time.
Get full insight into your data and read it through the executive dashboards. How much was spent so far and how far along in the project are you? What are the forecasted costs against projected margins? All good questions and CVR has proven to be one of the most valuable reports for construction businesses.
Managing risks in construction through digital tools and process optimisation means moving towards live data dashboards and instant reports as well as real-time sharing of information to ensure full visibility at every stage of the project, transparency and optimal collaboration. These are key prerequisites for better time management, risk assessment and timely project delivery.
3.     Collect all construction data in one environment
Your ERP system contains a lot of data and information about your construction company. Data is incredibly valuable when it is gathered, aggregated and interpreted correctly. With Power BI all your tools are linked with each other making recording and retention of data quick and simple. Thus, you have all the information you need to monitor both costs and margins of a project in real time.
By using an ERP system integrated with Microsoft Power BI, you can convert all your data into useful information. Once reports are ready, all you have to do is analyse them and decide what actions to take to grow your business.
Looking for a future-proof platform for your construction business?
Power BI is an indispensable tool for creating dashboards and analyses in your construction company. Microsoft Power BI is part of the Microsoft Power Platform. By using the Microsoft Platform, all data from programs you work with is shared across the platform. Wondering how this looks like in practice? Then read the whitepaper: '3 Crucial steps to maximise performance in your construction business'.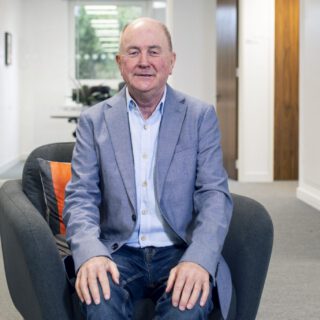 Paul Broderick | Paul has developed a keen eye for seeing specific customer requirements and recommending solutions to deliver business benefits and returns-on-investment. In the last three years Paul has focused this experience and knowledge specifically on the Construction industry, where digitisation is now the hot topic in IT, which has evolved and matured to become most relevant in today's construction industry.