News
4PS Magazine 2018
In this edition of the 4PS Magazine you can read about the challenge of BAM International to implement 4PS Construct in multiple countries, the evolution of Microsoft Dynamics NAV and developments, innovations and new products of 4PS.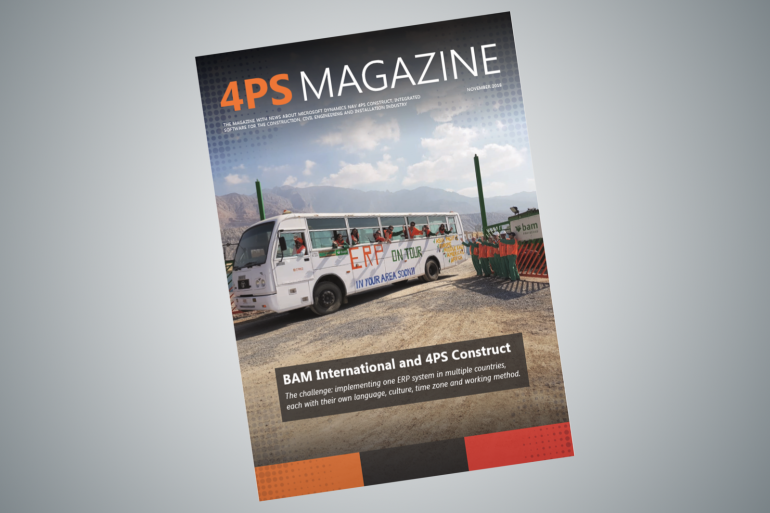 Future-proof with Dynamics 365
Microsoft Dynamics 365 Business Central: the most modern ERP-platform of this moment. In 2019 we will offer the solution 4PS Construct on this successor of the trusted Dynamics NAV.  With benefits as new functionalities and an increased usability. Also, the webclient got a facelift with this release. With Dynamics 365 you are insured of a future-proof ERP-solution! Read more about the benefits
The challenge of BAM International
The challenge: Implementing one ERP system in multiple countries, each with their own language, culture, time zone and working method. How do you involve people in the process of change? Read how BAM International managed this successfully
Developments 4PS
We have multiple extensions in 4PS Construct and new developments in 4PS Graphical Resource Planning (GRP). The GRP is now also available for the construction and installation industry. Read more about the latest developments of 4PS
Do you have questions or do you want more information about one of the subjects in this magazine? Please contact us.