 Blogs
Can construction industry work well without future-proof technology?
Does the construction industry need technology to efficiently run its operations? Do modern solutions give your construction business a competitive advantage or slow you down? Read on and see the 3 main reasons why your business should move away from data silos and legacy systems.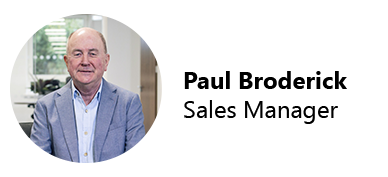 If you are still using Excel sheets or relying on a number of disparate tools to manage your construction business, you know how easy it is to lose track, duplicate work and compromise efficiency. Are your employees transferring data from one tool to another, working off different versions of Excel sheets and taking a long time to generate reports? If so, it may be time to think about moving away from data silos and updating your legacy systems with a future-proof solution. In this blog, we drill down into the benefits of introducing a thought-through IT landscape for your construction business.
Improved control over all your business processes in construction
In construction you have to deal with a number of business processes e.g. from pipeline management, through estimating to project and resource management and reports. With an integrated software solution, all these business processes come together in one ERP system. No need to refer to separate programs as you can now access all your business information through an end-to-end fully integrated platform specifically developed for the construction industry. You have the convenience of integrating different business processes with each other so that you always rely on a single source of the truth for informed decision making.
Real-time construction project management
If you choose an IT landscape that will pass the test of  time, then switching to the cloud is a logical step forward. When you work with a Software as a Service solution, you purchase software via the internet as a service from a supplier. The supplier is responsible for the availability and maintenance of the software and systems. By working in the cloud you always have access to your data, you have more flexibility and you don't need to worry about maintaining your systems and infrastructure yourself. You can easily log in from any device with an internet connection. Therefore, you can enter data at any time and any location as well as track project progress and view up-to-date reports in real-time. This way you have access to the latest data in real-time and from anywhere.
Easy data share with partners in the construction industry
With a software solution based on Microsoft Dynamics 365 Business Central you can easily link your software with multiple Microsoft programs. Microsoft has developed an all-encompassing landscape of IT products which are all connected to ERP systems developed on the Microsoft Platform Dynamics 365 Business Central. By integrating with Excel, for example, you can export data from your MS Dyncamics 365 BC ERP system to excel and make adjustments therein. Afterwards, you can publish it in your system meaning less data transfer errors and compromised efficiency.
Furthermore, you can also benefit from a link with the Microsoft Power platform. The Microsoft Power Platform is a system that combines the data from Dynamics 365, Office 365 and many other information sources through the Microsoft Products Power BI, Power Apps and Power Automate into one larger connected environment.
The search for future-proof ERP software for construction
Searching for the right IT platform is certainly not an everyday occurrence for many decision makers in the construction industry. If you are wondering what you should be on the look out for when choosing your  software, take a look at the whitepaper '3 Crucial steps to maximise performance in your construction business'. Download the whitepaper and take a deep dive into our tips and tricks in the ERP selection process.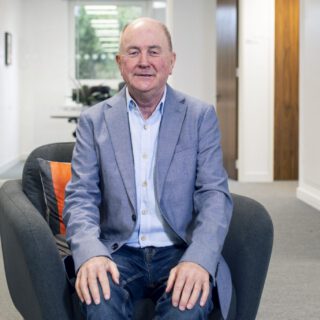 Paul Broderick | Paul has developed a keen eye for seeing specific customer requirements and recommending solutions to deliver business benefits and returns-on-investment. In the last three years Paul has focused this experience and knowledge specifically on the Construction industry, where digitisation is now the hot topic in IT, which has evolved and matured to become most relevant in today's construction industry.