 Blogs
Digitalisation in construction: 7 must-haves
Are you ready for the next step of digitalisation in construction? Would you like to gain more control of your business processes, access  your data anytime, anywhere and keep a grip on projects? Then it is time to invest further in digitalisation. In this blog, we list 7 must-haves that play a crucial role in digitalisation in the construction industry.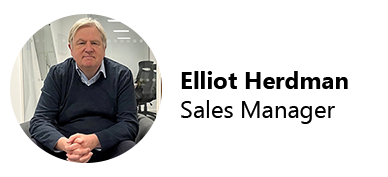 ING Economics Department figures show that between 2010 and 2015 the construction industry caught up considerably in terms of digitisation, but then things went a bit quiet…and now is not the time to put digitalisation on the back burner. In a fast-changing world, it is important to respond immediately to developments in the sector. To help you do so, we have listed 7 must-haves for further digitalisation in the construction industry.
1.   Purchasing software as a service (SaaS) in the construction industry
When it comes to digitalisation in the construction industry, we cannot ignore cloud software. We use services such as WhatsApp, Netflix and Spotify in our private lives all the time. These are well-known examples of Software as a Service (SaaS) services where we purchase a service via the Internet. It is also a good idea to invest in SaaS services for business purposes. You no longer purchase a software package but take out a subscription to the software. The advantage of this is that you are completely unburdened by the software provider in terms of management and maintenance. You no longer need to invest in resources and infrastructure to maintain the software, and you always use the most up-to-date version of the software. So you can focus on what your company excels in!
2.   Integrated project management for construction
The key to successful construction projects is good project management. But that is easier said than done. It is often a challenge to keep a good overview of the entire planning, monitoring and control process during the project. With extensive project management functionalities integrated into your ERP solution, it is a lot easier to monitor projects at every level. When you choose a SaaS ERP solution, you ensure that project managers have access to their projects anytime, anywhere. All they need is an internet connection and a mobile device.
Please note: in order to be at the forefront of digitalisation in the construction industry, it is important that you also take into account the integration of other software. For example, the use of data from BIM in your ERP solution. Therefore, look for a SaaS ERP solution that has a seamless link with BIM; for instance, via the 4PS BIM Bridge. With the BIM bridge, you will always have an up-to-date and complete database in your ERP to monitor the progress of each project.
3.   Solutions for streamlined communication with chain partners and customers
Construction companies depend on many parties to bring a project to a successful conclusion. Good communication with clients, (chain) partners and subcontractors is therefore a must. Solutions for good online cooperation and communication with chain partners and customers are important building blocks for digitalisation in the construction industry.
There are various tools that allow you to keep the information flows clear and manageable. So choose an ERP solution that supports you with various solutions to simplify communication with chain partners and customers. Some examples are:
4PS Control: 4PS Control is a portal for communicating with customers and partners. In this SaaS solution, customers can, for example, report malfunctions and damages; these reports then enter the ERP solution 4PS Construct for further processing.
Be-Sync Information Portal (BIP): The BIP is a document management system (DMS) integrated with 4PS Construct and specially designed for companies in the construction industry. With BIP, you can bring together all relevant documents on, for example, projects in one document environment, accessible to colleagues and partners.
4.   Tools for real-time insight into your construction planning
Getting the right people and the right equipment together at the right time is essential for a project. For each construction project, you want to have insight into the availability of employees, subcontractors and equipment. But how do you make such planning efficient? How do you ensure that everyone – in the office and on site – has access to the most recent version? With a tool such as Graphical Resource Planning you have an overview of all your resources at a glance. Plan materials or people per project and then view your planning in the handy graphic; simple, efficient and clear. When you use an ERP solution in the cloud, you also have access to your planning anytime, anywhere.
5.   Investing in data analysis
Digitalisation in the construction industry is rapidly increasing the amount of data we have. This data is worth its weight in gold; it gives you insight into where your company stands today and helps you to make well-considered strategic choices. But to really benefit from all this data, it is important that you invest in the right tools to analyse and visualise this data. Choose Business Intelligence (BI) software that is easy to use, supports self-service, enables analysis with artificial intelligence and is available as a service from the cloud. A well-known example is Microsoft Power BI, part of the Microsoft Power Platform. Power BI is the ideal solution for companies that choose an ERP solution based on the Microsoft Dynamics 365 Business Central platform thanks to the far-reaching integration of these Microsoft solutions.
6.   Tools for accurate and fast calculation in the construction industry
Making good calculations is becoming increasingly difficult due to the rising prices of materials (Source: Cobouw). Whereas construction companies first had to contend with rising timber prices, the prices for steel, aluminum and other materials are now skyrocketing. Clients often draw up a budget far in advance. When material prices suddenly rise sharply, it becomes difficult to make a realistic calculation. A good calculation module enables construction companies to respond more quickly to changes. A flexible and powerful calculation solution helps companies with calculations at various levels. With good software, companies choose how much they want to standardise by means of master budgets (source calculations), tail sheets, recipes or counting lists.
7.   Digital and real-time timekeeping
Recording hours is essential for a clear insight into projects. The easy entry and processing of hours contributes to real-time control and total insight into projects. This will not work if employees do not register their hours centrally and digitally. Choose a total SaaS solution with extensive and user-friendly possibilities to digitise the time process. In a total solution, you only need to register your data once and then you can use the data in all primary business processes. Also convenient, choose a solution that supports you with various tools for time registration. At 4PS we support digitalisation in construction with, among others, the 4PS Uren App and the 4PS Uren Portal. Employees in the office and at the construction site easily and quickly register their hours themselves. Entered hours are immediately visible in the SaaS solution 4PS Construct. Everything is therefore instantly clear, and the processing of hours is much more efficient!
Are you ready to go further with digitalisation in your construction company? Then read our e-book "Why choose a SaaS ERP solution for construction?" and discover why an ERP solution from the cloud is a wise choice for further digitalisation.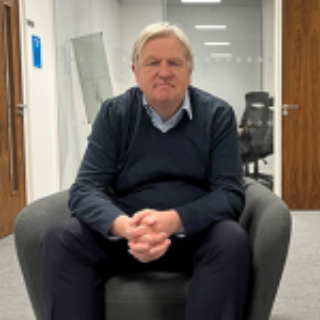 Elliot Herdman | Elliot has over 20 years experience in the construction industry working with main contractors, subcontractors, M&E, supply and install analysing their business processes and implementing digital software solutions to improve projects, drive efficiencies and meet the growing needs of clients.