Blogs
Can construction businesses be efficient without an end-to-end software
How important is ERP for construction businesses and can they be efficient without construction software?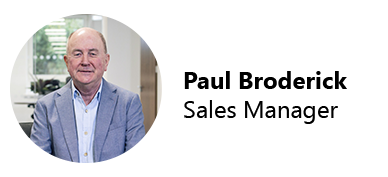 What is ERP? 
ERP (enterprise resource planning) is an all-in-one software solution that provides powerful insights into data across the business. Depending on the software, it may include additional functionality tailored for construction such as CRM and bid management, estimating, finance and accounting, procurement, project management, subcontractor management, resource allocation, reporting and many more. Construction ERP software is designed to support all key business management processes through one solution and, hence, provide one version of the truth for informed decision-making. 
Importance of ERP software 
Everyone who has ever been involved in the construction industry understands the complexity of building and project delivery within fixed deadlines and budget. Yet, there are always unexpected circumstances that present further challenges in the planning and successful completion of a project. Often new schedule needs to be set up, resources reallocated and margins re-calculated. Profitability can be at risk and construction companies need to get quickly back on track and adjust to the new situation. This can be especially challenging if business leaders cannot rely on accurate and up-to-date information about their business processes and overview of their operations.  
Read blog: ERP – 6 benefits for your construction business
What if it is tailored for construction…

All-in-one integrated digital solutions tailored to the industry allow business owners and directors to benefit from real-time data and report to make better informed decisions managing resources, controlling costs and maximising margins. These new technologies take project control far beyond the cost overrun calculations and construction delays documenting. They improve the way construction businesses make decisions and run their companies. With an all-in-one software solution, business leaders have full visibility on their projects, cost to complete and predicted margins identifying and addressing any issues early. Having an integrated solution allowing you to have a real-time detailed overview of your business turns into a competitive advantage.
Wondering what introducing an ERP solution would mean to your construction business? Take a look at the '5 Questions to ask about digitising your construction business' whitepaper and see how ready you are for your digital journey.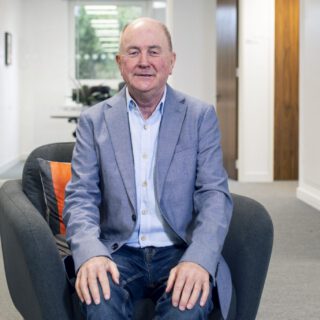 Paul Broderick | Paul has developed a keen eye for seeing specific customer requirements and recommending solutions to deliver business benefits and returns-on-investment. In the last three years Paul has focused this experience and knowledge specifically on the Construction industry, where digitisation is now the hot topic in IT, which has evolved and matured to become most relevant in today's construction industry.