 Blogs
Is cloud software right for you?
7 reasons your construction business should move to the cloud
Wondering whether cloud software for construction would be the right fit for your business? On the way to going digital, a lot of construction companies face the question of whether they would like to have the solution on premise or in the cloud.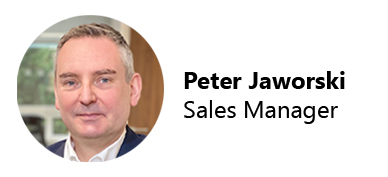 Why move to the cloud?
Here are some of the reasons why moving to the cloud is the right way forward for your construction business:
Safer and more secure environment
Security is and should be one of the main reasons why companies in general consider moving to the cloud. In a world where cyber crime is a daily occurrence, we all try to protect identity, sensitive data and vulnerable business information. Whilst key information being compromised is likely to happen if laptops gets stolen or hacked, breaching cloud security is very difficult. Moreover, when you have your data stored in the cloud, you can delete any sensitive information or move it to another account remotely should you have any doubts.
Choosing and maintaining the right hardware is very expensive and requires technicians to install and look after equipment. When you move to the cloud these services are included, and hence you have much better control over the cost. So, no need to allocate budget for maintenance.
Faster deployment and implementation
Cloud resources can be deployed within a few hours or days, rather than the weeks or months that it can take to plan, buy, build and implement an internal IT infrastructure using internal staff. In the same vain, cloud implementations can be rapid compared to on-premise alternatives. When organisations can deploy their key systems quickly, adoption by users and return on investment is realised more rapidly.
We are driven by technology in our personal lives and expect the same level of flexibility and availability in our business lives. One of the big advantages of cloud solutions is that they can be accessed at any time and from anywhere. This is especially convenient for construction businesses where easy information exchange between the office and the field is essential.  All you need is a reliable Internet connection.
Processing power and easy scalability
Rather than purchasing and keeping servers, finding appropriate storage and hiring more technicians, you can choose to have all this sorted out for you through a cloud option. If you have your business systems on-premise you will need to plan ahead and figure out how much storage you will need going forward – whilst scaling up and down in the cloud is easy and instant.
No data loss due to low storage
With traditional on-premise solutions, you need to perform regular back-ups and there is the question of whether there will be enough storage for them. Through the cloud this will not be an issue as you can easily meet the needs of your business and back up blueprints, CVR reports and project management activities within a few clicks.
Future-proof and always up to date
Let's face it, cloud working is the future – always up to date, accessible, secure and with the latest functionality. In the cloud our 4PS solution updates happen smoothly so that there is no disruption to your business. At the same time, you benefit from the latest technology at your fingertips. Hence, improved system performance and better user experience.
Want to know more about what 4PS in the cloud can do for your construction business? Feel free to contact us.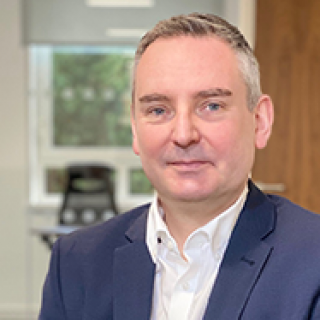 Peter Jaworski | Peter has over 13 years of experience in the construction industry working with contractors, analysing their business processes and implementing digital software solutions to improve profits, drive efficiencies and meet the growing demands of clients.