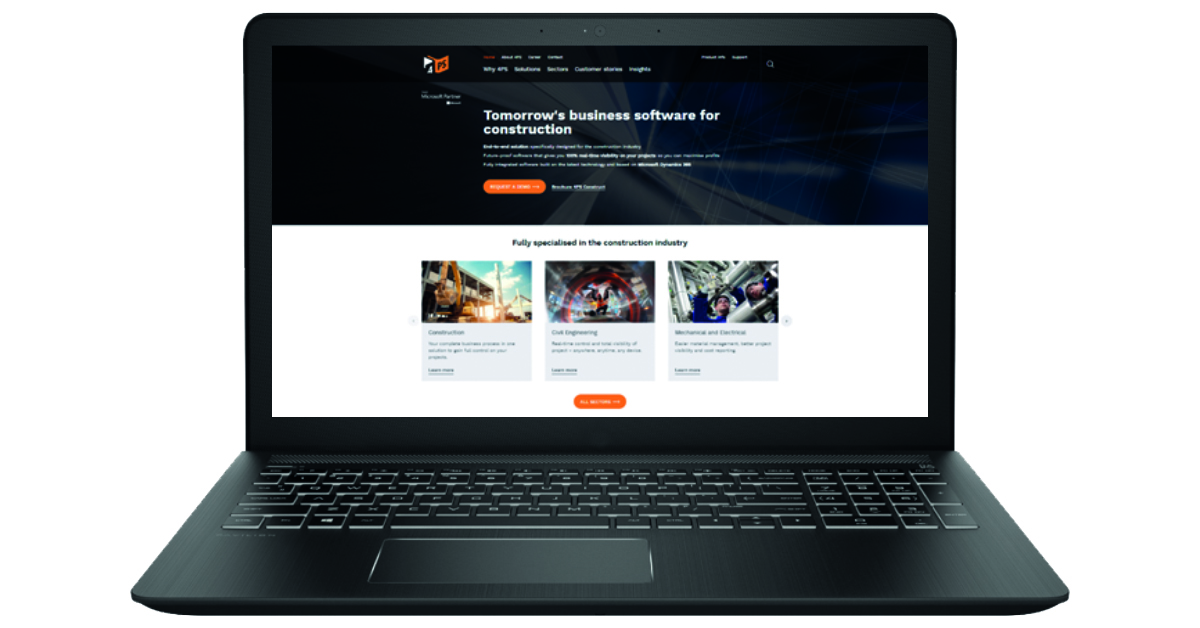 We are delighted to announce the launch of our new intuitive website. The arrival of the new website gives a smoother, seamless and enjoyable user experience.
Built for the industry
With almost 20 years of experience in the construction industry, we have the knowledge and the understanding of the industry and have now incorporated them into the new website. Built for the industry and around the solutions offered, the website takes users on a journey helping them to easily find the right solution that matches their business objectives. The fresh look and feel allows construction industry professionals to easily navigate through the solutions and products that 4PS brings to the market both on desktop and on mobile devices.
Enhanced digital presence
Ian Cowan, Managing Director at 4PS UK, shares his excitement about the new website launch: 'We are all thrilled about the new website. The new look and feel and smart design complement our new corporate identity and are fully aligned with our enhanced digital presence strategy. Built on strong technical basis, the new website will improve our organic searchability and encourage construction business leaders to understand better the efficiency and profitability benefits of embracing the digital transformation in the industry through 4PS'.
Digitising Construction
We truly believe that the new website more fully reflects our aspirations. We make a difference to the construction industry and promote the possibility of improved productivity and increased profitability through digitising construction businesses.
The website will be regularly updated with new content including up to date information about upcoming events, industry news, latest technology developments and know-how webinars on optimised and more efficient business performance. Visitors will be able to explore the new website and subscribe for our newsletter by going to www.4ps.co.uk . For more information about 4PS UK all-in-one solution for the construction industry, please contact hello@4ps.co.uk
Who are we?
4PS is a leader in providing end-to-end digital solutions built on Microsoft Dynamics and specifically tailored for the construction industry.  4PS Construct is a fully integrated ERP solution that gives a real-time view at every stage of a project. Monitor margins, forecast outcomes, control resources and plan effectively – take control of everything that affects project profitability. With digital document flows and powerful standard dashboards from PowerBI, construction businesses gain greater insight into projects, allowing them to intervene early to ensure project profitability. Because of our integration with both the Dynamics 365 product set and Microsoft as an organisation, 4PS offers the best possible support for the system, both during and post-implementation.