 News
910 miles challenge completed to support the British Red Cross in the fight against COVID-19
COVID-19 has had such a huge impact on our lives and we, at 4PS UK, believe we can all make a difference. Therefore, we decided to go the 'extra mile' and support the British Red Cross in the fight against the virus.
To celebrate 20th anniversary of 4PS
To mark the 20th birthday of 4PS delivering efficiency to the construction industry and to support the British Red Cross in the fight against COVID-19, the 4PS UK team took on the challenge to walk/run/cycle the equivalent distance of the round trip from our office in Birmingham Business Park to the Head office in Ede, NL. That's precisely 890 miles which we aimed to complete it in 7 days. Yes, that's a long way. At the end of the day 7, we had 33 people who took part both from the UK and NL office and we completed the amazing 910 miles – 20 miles above our target.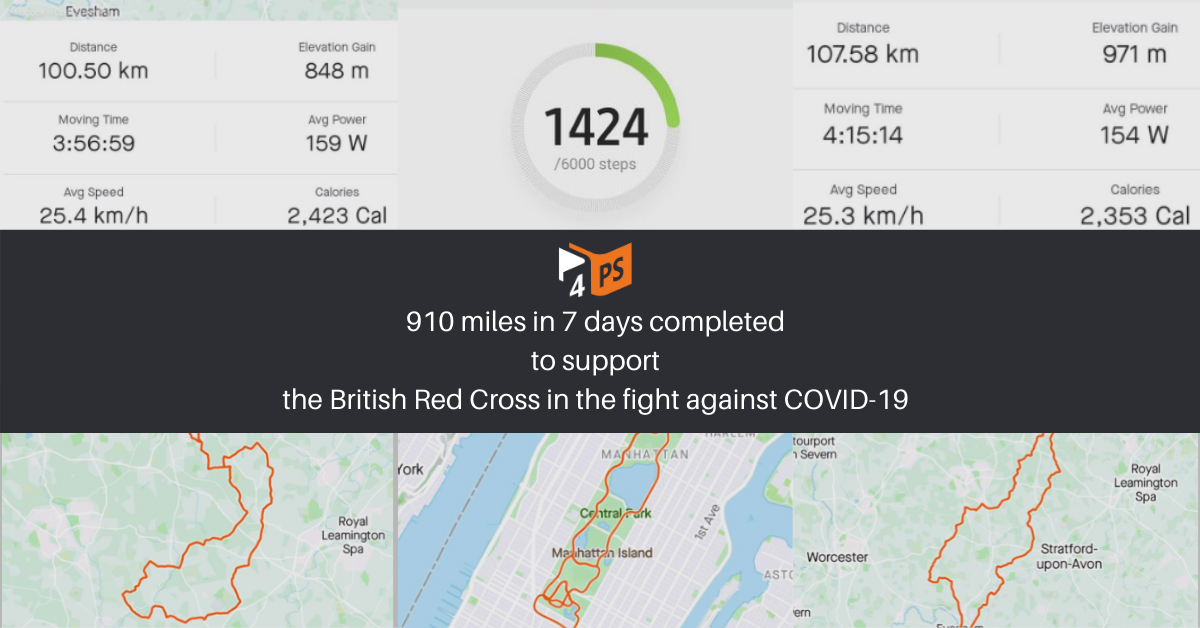 Support for the British Red Cross
The challenge was not an easy one especially as the weather did not allow for long walks outside. However, when there is a will, there is a way and we did it for a good cause! Fantastic effort from everyone at the 4PS UK team who all took part with great dedication and determination to complete the challenge. What a remarkable result of a great team work. All funds raised are donated to the British Red Cross to  support its efforts in the fight against COVID-19.