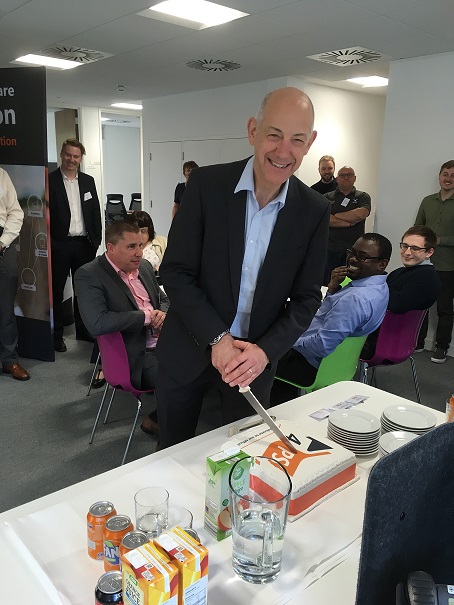 On 20th June we held an Open Day to celebrate the move to our new office.
The event was themed around Collaboration for better efficiency and was hosted by the social strategist Su Butcher. Su is well known as a promoter of collaborative working and better communication. She now advises product companies, contractors, consultants and professional associations, and speaks about social and digital media in construction.
Well attended by construction  businesses, the day offered flexibility to the delegates to make the most of the time by joining round table discussions, participating in pre-booked meetings with 4PS consultants and attending Su Butcher's interactive whiteboard talk.
The day certainly led to some very productive discussions on Microsoft Dynamics Business Central, challenges that construction companies face on a day-to-day basis and, how to integrate BIM and ERP and how technology can help overcome inefficiencies in business processes in general.
Of course, a key part of the day was also the chocolate cake!