 Blogs
Is your business getting the most out of technology for construction?
If you could design your own app with no programming experience required, what would that be?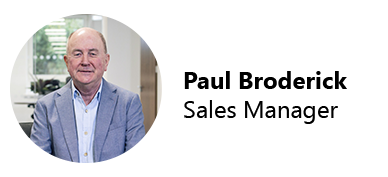 Construction has often been challenged on productivity and efficiency. Of course, every construction organisation strives to improve business performance and benefit from higher margins. But can you do more work with the same resources and within the same timeframe. Does this mean everyone would just needs to work a bit harder? Why not work a lot smarter and enjoy better results? Could technology for construction empower businesses to become more productive and maintain better control on project costs and margins? In this blog we will elaborate on how to work more efficiently and  enjoy the process with the Microsoft Power Platform.
Whether it's construction site workers who fill out paper forms while on site or it is the back-office which routinely spends hours on transferring paper files to a more elaborate digital tool and compiling reports, the admin burden in construction businesses is enormous. This slows your business down affecting project success and cashflow.
Wouldn't it be so much easier if most of these processes were automated through useful apps and workflows? Let's take this even a step further. Isn't it even easier – and a lot cheaper – if your employees were the ones to build business applications, insightful dashboards and automated workflows themselves? This is now possible with the Microsoft PowerPlatform!
Design your own custom construction solutions
With Microsoft PowerPlatform, construction companies can quickly and easily build applications, workflows and dashboards in-house. It is a no-code / low-code platform, which means that employees do not need any programming experience to get started. The Power Platform brings data from Dynamics 365, Microsoft Office 365 and many other information sources via Power BI, Power Apps and Power Automate together into one large and connected environment.
What is the big advantage of the PowerPlatform? You no longer have to invest in expensive custom applications, because it is you and your employees who are now in control. You can also digitise simple sub-processes and forms that do not need to be digitised through advanced applications.
All Power tools – the latest technology for construction at a glance
What exactly does the PowerPlatform consist of? We briefly explain the various components:
Power Apps: Build cost-saving business applications yourself. Whether it is a Holiday logging app, a booking tool for office spaces in times of a global pandemic or an app to report hazardous conditions on the construction site, you can easily build the ideal solution to meet your business needs. Want to know more about Power Apps? Read it in this blog .
Power Automate (previously known as Microsoft Flow): It allows you to automate boring and repetitive but important routine tasks as much as possible. Let's take a hypothetical scenario – you receive an Excel file by e-mail every day which you then convert to a PDF file and upload to a specific SharePoint page. These are quite a few simple actions that over time create a dent in your schedule. With Power Automate you can automate this process entirely empowering your employees to focus on activities that will generate more business for you. Happy employees, happy customers!
Power BI: A picture is worth a thousand words. Visualise your data, create personalised dashboards and get insights you need to make data-driven decisions. For example, create a dashboard of the data you have collected about your suppliers. With purchase reports you can immediately gain insight into quantities, discounts, incoming and outgoing goods. In addition, the dashboards provide a forecast of out-of-stock goods, so that you are never late with your purchases.
Want to know more about the possibilities of Power BI? Read it in this blog.
Power Virtual Agent: You can now build a chatbot to answer questions from customers or employees using AI (Artificial Intelligence) and without writing a single line of code. As the chatbot will be answering frequently recurring questions, time is saved for your employees to tackle more complex queries from customers or colleagues.
Technology for construction can truly empower your business and it is now in your hands! Take a look at the power of the Microsoft PowerPlatform.
Would you like to know more about the possibilities of an integration with the Microsoft PowerPlatform for your construction company? In our whitepaper "3 Crucial steps to maximise performance in your construction business" we explain how you can use the Microsoft PowerPlatform for your business processes. Do not wait any longer, start your search for a future-proof IT landscape and discover the possibilities of the Microsoft Power Platform.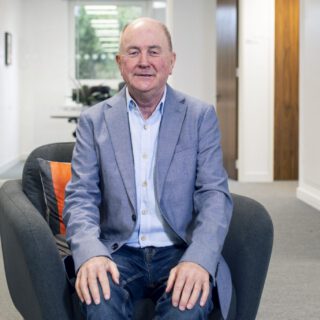 Paul Broderick | Paul has developed a keen eye for seeing specific customer requirements and recommending solutions to deliver business benefits and returns-on-investment. In the last three years Paul has focused this experience and knowledge specifically on the Construction industry, where digitisation is now the hot topic in IT, which has evolved and matured to become most relevant in today's construction industry.