Blogs
ERP – what are the benefits for construction?
Can construction businesses be efficient without end-to-end software?
How important is ERP for construction businesses and can they be efficient without construction software? Everyone who has ever been involved in the construction industry understands the complexity of building and project delivery within fixed deadlines and budget. Yet, there are always unexpected circumstances that present further challenges in the planning and successful completion of a project. Often new schedule needs to be set up, resources reallocated and margins re-calculated. Profitability can be at risk and construction companies need to get quickly back on track and adjust to the new situation. This can be especially challenging if business leaders cannot rely on accurate and up-to-date information about their business processes and overview of their operations.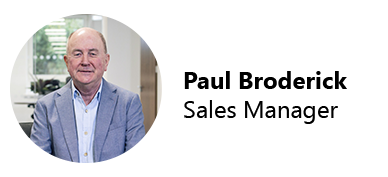 ERP (enterprise resource planning) is an all-in-one software solution that provides powerful insights into data across the business. Depending on the software, it may include additional functionality tailored for construction such as CRM and bid management, estimating, finance and accounting, procurement, project management, subcontractor management, resource allocation, reporting and many more. Construction ERP software is designed to support all key business management processes through one solution and, hence, provide one version of the truth for informed decision-making.
Blog: Improving ROI from digital solutions
Benefits of using construction ERP software
Here are some of the benefits businesses see when using construction ERP software:
Streamlined business processes

Construction companies handle many processes every day. For larger companies the number of processes to coordinate is even bigger and they often deal with several projects at the same time. Managing projects gets more challenging, communication becomes less frequent and reports out-of-date in an industry with razor-thin margins. ERP for construction can ease the burden on businesses by streamlining all processes in one solution. This not only saves time and admin costs, but also enables more informed decision making by relying on a single source of the truth. Departments are aligned, communication and data accuracy is improved and the business operations become more efficient. Managing your projects and staying profitable becomes less of a hassle.

Up-to-date reports and revenue forecasting

Most construction businesses operate on contractual basis with their customers. The first step of the process is generally bid submission with estimated costs. Bids are normally reviewed and a selection is made based on various factors and most importantly on the estimated costs proposed. With ERP software for construction such as 4PS Construct you can rely on accurate data and clear view on materials, labour, allocation of plant, duration of the project, etc. so that the actual costs do not deviate from the projected ones. Furthermore, through the integrated all-in-one solution, business leaders can easily run PowerBI reports and view key information dashboards to identify potential risks and opportunities at each phase of a project. Thus, you always have full and up-to-date visibility on your predicted costs and margins.

Informed decision making


ERP is one of the primary tools for making important financial decisions. Data-driven decision making is necessary today to identify warning signs early, to analyse the situation, identify the best way to tackle it and perform corrective actions. ERP for construction offers powerful insights into your data. You have easy access to dashboards so that you are on top of your projects cost and margins and spot the early signs of potential risks and opportunities. You can drill into the numbers in as much details as you want so that you can tackle any areas of concern in a timely manner.

Improved planning and project management

Each construction phase entails a number of activities from ordering materials to scheduling resources and allocating plant and equipment. All of these need to happen at the right time with minimum wastage and downtime for efficient project progress. If anything goes wrong in planning, the project is exposed to delays and cost overruns which could be disastrous for the company. Using ERP software for construction, you can track, store and analyse data linked to procurement, labour, plant and more. That is essential for ensuring that you don't pay for plant that you may not necessarily be using, for example, and this alone can generate significant savings over time.

Integrated solution

The complexity of the industry and the numerous people, suppliers, contractors and other stakeholders involved in the process of construction allow for problems to often remain hidden in a dynamic business with many moving parts. These problems are very often identified only after the project has been completed and the financial damage has already been done.
By adopting an integrated ERP for construction, you would be able to manage your business and many applications, processes and resources from a single platform and in real-time. Thus, by automating most processes to a big extent, the administrative burden can be reduced, and more time can be allocated to building strong customer relationships, maximising sales and optimising resources.

Future-proofing


Digital tools are not new to the industry but most of the time businesses rely on disparate tools. They may be fit for purpose and serving well each department but are difficult to link with other systems. This means that there may be discrepancies in the data processed by the different departments and, hence, renders any reports unreliable. ERPs software for construction automate the processes, allow for better project cost control, reduce IT costs and unnecessary downtime so that you can stay on time and on budget. Having access to your system at any time and from anywhere is an absolute requirement in today's busy world. We have all got used to having everything on our fingertips in our personal lives and we demand the same from business interactions. It makes us feel secure and in control. This is why, cloud solutions are gaining such a popularity. If your current software suffocates you with office access only, it is time to gain back your freedom and flexibility. Based on Business Central, 4PS Construct is available to you always, from anywhere and on any device.
With 4PS Construct you get flexibility with an end-to-end fully integrated solution that is specifically tailored for construction. Monitor margins, forecast outcomes, control resources and plan effectively – take control of everything that affects project profitability. With digital document flows and powerful standard dashboards from PowerBI, you gain greater insight into projects, allowing you to intervene early to ensure project profitability. With 4PS, you will not only benefit from a simple all-in-one solution for your business processes, but also the from professionalism of Microsoft and the ability to have access to your data at any moment of the day.
Still having questions what digitisation would mean for your business? Take a look at our whitepaper 5 Questions to ask about digitising your business
If you want to know how 4PS Construct ERP can transform your business, feel free to contact us.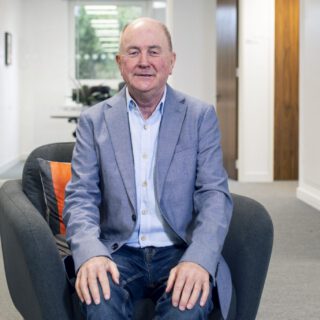 Paul Broderick | Paul has developed a keen eye for seeing specific customer requirements and recommending solutions to deliver business benefits and returns-on-investment. In the last three years Paul has focused this experience and knowledge specifically on the Construction industry, where digitisation is now the hot topic in IT, which has evolved and matured to become most relevant in today's construction industry.